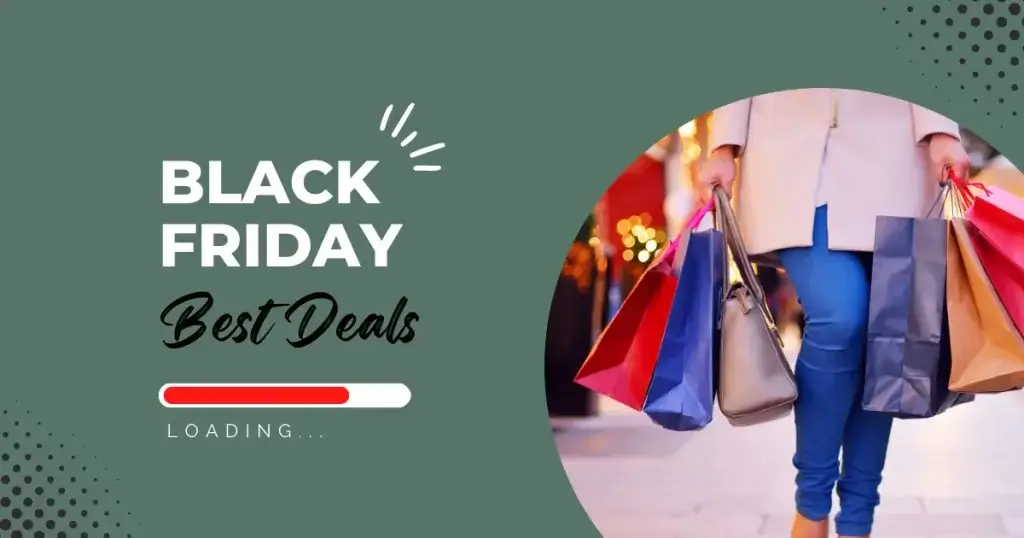 Ah, Black Friday! The one day in the year when even your grandma turns into a shopping ninja, armed with coupons and a meticulously planned route map of every store she needs to hit. With Black Friday 2023 just around the corner, it's time to gear up and prepare for the biggest shopping event of the year. Love it or loathe it, there's no denying the impact Black Friday has on the U.S. economy.
The Black Friday Economy by the Numbers
Did you know that Black Friday 2023 isn't just a U.S. phenomenon anymore? It has crossed oceans and continents, but its roots and most significant impact remain stateside. According to research, Black Friday sales amounted to a record $9.12 billion in 2022, and that number is expected on an upward trajectory this year.
GDP Impact:
Believe it or not, Black Friday can significantly affect the Gross Domestic Product (GDP) of the U.S. Even though the exact impact is hard to quantify, experts agree that the consumer spending boost contributes positively to the economy, especially in the retail sector.
Employment Surge:
Retailers often hire temporary staff to cope with the shopping frenzy, which leads to a seasonal employment surge. That's more jobs, even if temporary, and a subsequent increase in consumer purchasing power.
The E-commerce Boom
The pandemic has notably shifted Black Friday trends towards online shopping. E-commerce sales, especially on platforms like Amazon Black Friday deals, are skyrocketing. The trend is a double-edged sword for the economy. While it is convenient for consumers, it puts an enormous strain on logistics and could potentially undermine local businesses.
Where to Bag the Best Black Friday Bargains
For many of us, Black Friday is the ultimate shopping extravaganza. It's that one day when our favorite products become suddenly affordable, and the thrill of chasing a deal is unlike any other. If you're gearing up for some serious shopping, let's break down where you can snatch the most lucrative offers:
Amazon Black Friday Deals:
The e-commerce giant, Amazon, is renowned for its jaw-dropping deals. Each year, they offer a plethora of discounts spanning across categories. From the latest tech gadgets, books, fashion apparel, to home appliances, there's a deal waiting for every type of shopper. Pro tip: keep an eye out for their lightning deals; they're short-lived but offer massive savings.
Kohls Black Friday:
Kohls is more than just a department store; it's a shopping experience. Black Friday sees Kohls shedding prices on a broad spectrum of products. Whether you're in the market for trendy clothing, chic home goods, or toys for the kiddos, Kohls is the place during the season to grab some great deals. And with their loyalty points and cashback offers, the savings just keep stacking up.
Crocs Black Friday:
Footwear enthusiasts, rejoice! Crocs, known for its unique blend of comfort and style, goes all out during Black Friday. From their iconic clogs, stylish sandals, to the winter boots, there's a pair for every season and reason. So, if you've been holding off on updating your footwear collection, now's the time.
Big Lots Black Friday:
Your home deserves a makeover, and Big Lots is here to help. Black Friday brings with it incredible offers on furniture, home decor, and outdoor essentials. Whether you're eyeing that plush sofa set or need new dining furniture, Big Lots promises quality at a fraction of the cost.
Cavender's Black Friday:
Cowboy up with Cavender's this Black Friday! Known for its authentic Western wear, Cavender's offers deals that'll make you giddy up with joy. From intricately designed cowboy boots, rugged jeans, to the quintessential cowboy hats, it's a Western lover's paradise.
The key to mastering Black Friday shopping lies in research and early preparation. Set your targets, make wish lists, and most importantly, set a budget. With so many tempting deals, it's easy to go overboard. But remember, it's not about buying more; it's about buying right.
So, gear up; I'm going to let you in on a few of the best ways to make the most of the upcoming deals.
Tips to Maximize Black Friday Savings and Smart Shopping
Now that you know where to look, here are some tips to make the most of Black Friday 2023:
Research: Compare prices across platforms like Amazon Black Friday Deals and Kohls Black Friday offers. By doing a bit of homework, you can ensure you're getting the best deal for your desired product.
Coupons and Promo Codes: These are gold during Black Friday. Whether you're eyeing Amazon Black Friday Deals or deals from other retailers, always keep an eye out for extra discounts via promo codes. Newsletters and social media channels of your favorite brands often share exclusive codes.
Budgeting is Key: While everything may seem affordable during Black Friday 2023, remember that it can be easy to overshoot your budget. Before jumping into the Amazon Black Friday 2023 deals or the Crocs Black Friday offers, decide on a maximum spending limit to not wake up with buyer's remorse the next day.
Prioritize Your Purchases: Make a list of things you genuinely need. Maybe it's those shoes from the Crocs Black Friday sale or home decor from Big Lots Black Friday. Prioritize what all you necessarily need and do not just want to make sure you get what you need before the best deals run out.
Support Local: While the allure of big retailers is strong, especially with keywords like Kohls Black Friday having such high search volumes, don't forget local businesses. They might have in-store promotions or unique products not available at bigger stores. Plus, supporting locals is a great way to boost your community's economy. A win-win for your next year's purchases.
Stay Updated: Deals can change fast. Maybe Cavender's Black Friday deal on boots is a limited-time offer, or Amazon Black Friday Deals introduce flash sales. Keep checking your chosen retailers' websites or apps to stay updated on the latest discounts.
Best Electronic Deals to Rejoice the Tech Lovers!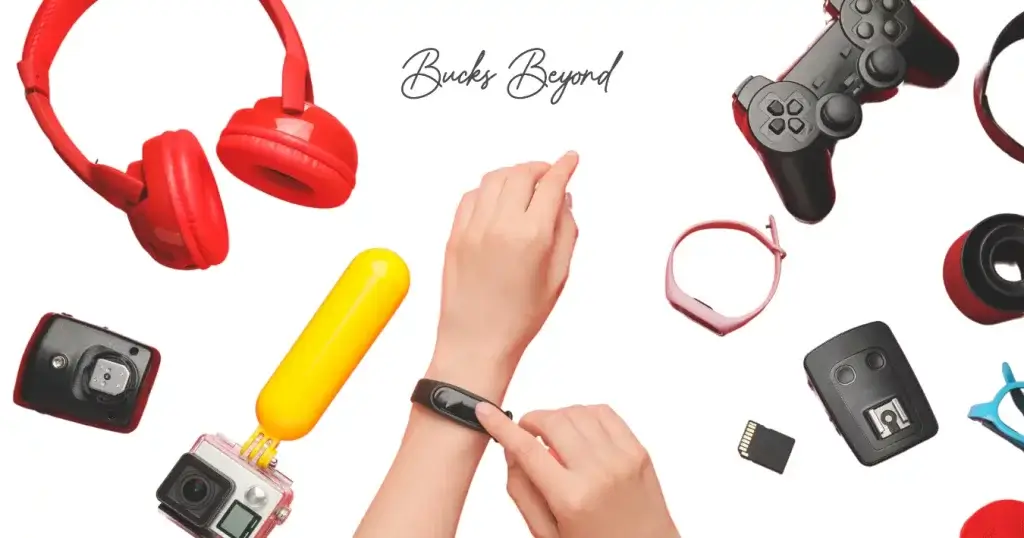 Black Friday 2023 is poised to be a tech enthusiast's dream come true. Every year, electronics top the list of most sought-after deals, and this year is no exception. From the latest smart TVs to indispensable smart home devices, the bargains this year are set to be electrifying.
The Electronic Brands Stealing the Show
While the market is chock-full of electronic brands vying for attention, some deals, especially those like Amazon Black Friday Deals, stand head and shoulders above the rest:
Apple
Known for rarely discounting their products, Black Friday is one of those times you can expect a break. Whether it's the newest iPhone or the sleek MacBook, Black Friday 2023 could be your chance to nab them at a fraction of the cost.
Samsung
Their range of products, from phones to smart TVs, is legendary. Samsung's discounts are expected to be deep and wide, covering everything from their flagship Galaxy series to their cutting-edge QLED TVs.
Sony
Gamers, rejoice! PlayStation consoles and games might just be on sale, not to mention Sony's range of headphones and cameras.
Trending Electronic Products to Watch Out For
Black Friday has always been synonymous with tech enthusiasts and gadget geeks. With the holidays approaching, it's a golden time to upgrade or gift the latest in electronics without burning a hole in your pocket. Let's dig deeper into electronics and see where you can find the best deals:
1. The Age of the Smart TV:
OLED & QLED TVs: Brands like LG, Samsung, and Sony have made significant advancements in their OLED and QLED technology. If immersive color and breathtaking clarity are what you seek, watch out for price slashes on these!
8K TVs: If you want to be future-ready, several 8K TVs are set to see massive discounts. They might still be on the pricier side, but if there's ever a time to invest, it's now.
2. Gaming Consoles and Accessories:
PlayStation and Xbox: With recent new releases from both gaming giants, bundle offers might be the highlight this Black Friday. From games to extra controllers, there's a lot to grab!
VR Sets: Virtual Reality has been gaining traction, and brands like Oculus might just surprise you with a deal you can't resist.
3. Personal Tech:
Smartphones: Brands like Apple, Samsung, and Google often have indirect deals. While the phone prices might remain stable, expect bundled offers like free earbuds or significant cashback.
Laptops: With work-from-home becoming the new norm, a robust laptop is a necessity. Brands like Dell, HP, and Apple might have some lucrative offers lined up.
4. Sound and Audio:
Wireless Earbuds: Apple's AirPods, Samsung's Galaxy Buds, and Sony's range are just a few names in the vast ocean of earbuds. This Black Friday, they're set to get even more affordable.
Home Sound Systems: Brands like Bose, Sonos, and JBL could offer you a cinematic audio experience right in your living room, all within your budget.
5. Wearable Tech:
Smartwatches: Apple Watch, Fitbit, Garmin – the list goes on. These aren't just about telling time anymore; they're about monitoring health, fitness, and being an extension of your smartphone.
Fitness Trackers: For those who are more into fitness than features, brands like Mi Band and Honor might have something special.
A Few Tips for Grabbing the Best Electronic Deals
To ensure you get the most bang for your buck:
Do Your Research: Understand the product's original price before the sale. This gives you an idea of how good the deal actually is.
Check Warranty: Especially with electronics, a good warranty can save a lot of heartaches. Ensure your product comes with a reputable warranty.
Avoid Impulse Buys: Just because it's on sale doesn't mean it's a good buy. Understand your needs and avoid getting swayed by flashy discounts on products you won't use.
***Shopping Tip: While it's tempting to go for the most significant discount, always prioritize quality and longevity. Sometimes, spending a tad more on a premium product during a sale might save you more in the long run than opting for something cheaper with lesser quality.
Mark your calendars for next week! I'll be exposing the ultimate platforms for snagging the best coupons and discounts, right here on BucksBeyond. Join us, and let's make every penny count!